Jeanette Rubio: A Not-So-Political Wife
Jeanette Dousdebes Rubio is a bit of a mystery among American Presidential nominee candidates' political wives. She doesn't give speeches and tends to remove herself from politics. What little we know of her can be gleaned by her actions more than what she's said to interviewers.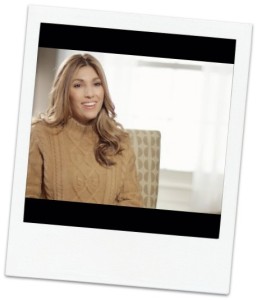 Jeanette was born in Florida in 1973 to parents who had immigrated from Columbia years earlier. They would later divorce when she was six, but she remained in the Miami Dade area and attended South Miami High school. It was at a high school party that she met Marco Rubio for the first time, although they would not date until years later (awww, I love stories like that). Jeanette remained in the Miami region through college, attending Miami Dade college and working part-time as a bank teller. Not much is known about that period of time, other than the fact that she and her sister both tried out and made the squad for the Miami Dolphin Cheerleaders. It was at this point in her life that Marco Rubio would reappear.
The two met at a party the Cheerleaders were attending and they rekindled their friendship from high school. Within weeks they would go on to begin dating and eventually marry. Both were and are devout Catholics and raise their four children in the faith. At one point she began to attend fashion college, but Rubio's long absences required that she spend more time with the children and eventually dropped out. As a political wife, she is the least political. Her single attempt to assist with his political action committee resulted in discrepancies of paperwork and she quickly bowed out to return to homemaking.
Fun Fact: Her lead foot has also earned her a reputation as a collector of speeding and traffic tickets, something her husband often teases her about.
Moreover, having the NY Post refer to her as the "hot wife" probably will not help give this loving mom of four the respect or credibility that stay-at-home mom's deserve.
It's unfortunate that the strides of feminism did not necessarily produce a tolerance for women who choose to remain home with their children.
Politicians have crazy schedules. Raising four kids is hard work. Jeanette Rubio, I applaud your choice to stay out of the limelight and be a homemaker.