M and I are at our best when we are together. We love having our daughter with us as much as possible and (as of now) she prefers to be with us too. Because of our commitment to doing as much together as a family, and the fact that AG is still young, she attends public events and is often photographed.
Before AG was born we discussed and decided that we would allow pictures of her both on social media and in traditional media.
For me, her public presence felt like an "all or nothing" decision and we didn't want her to have a blanket over her head (a la baby North West) every time we went to a community event. Although we are careful of what pictures we share via social media, AG and I often join M at events and on the campaign trail. Our family events and adventures are shared on our social media accounts.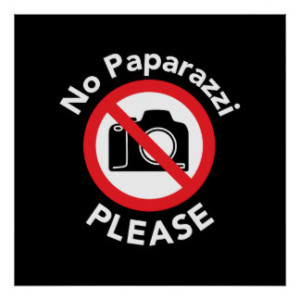 However, I am not an elected member of any government and (surprise!) neither is my child. So I expect a certain amount of privacy.
I was appalled that M's office received a question about what school "our children" attended.
Some feel that this is a common question posed to politicians.
Some feel that this is a reasonable request because M has spoken on topics of education.
Some feel that because AG and I attend some events with M that we are fair game for questions pertaining to our personal lives.
Perhaps I am offended by the question because I am still a "new" parent and I am a bit over-protective of my (amazing) child.
Perhaps it is because I have read one too many articles where the media published speculation as fact to frame someone in a negative light.
Perhaps it is because we have had some moments of concern for our personal safety.
Perhaps it is because it is summer and I am trying very hard to forget about politics, educational policy and tension between governments and teacher's unions.
Whatever the reason, I strongly feel that the media needs to be extremely careful when asking about politician's children.
How I choose to educate my child is none of your business. My family's social, geographical, financial, and cultural identity are factors that shape the decision on how and where AG will attend school.
And I certainly won't be giving their school name to members of the media.
How comfortable do you feel sharing images or details of your children's lives with the public or media?
How would you respond to a request for personal information from a media outlet?
Where do you draw the line on what is appropriate for the media to inquire about when it comes to families of public figures?